Have you ever created a vision board?
If not, it isn't too late!
65% of people are visual learners, according to the Social Science Research Network (SSRN).
As you outline your goals, SEEING them can help you achieve them.
My vision board reminds me to create value, challenge the status quo to improve my innovation practice and focus on digital transformation to improve customer experience for the future. I also have to get back in the game with my workout routine because it went sideways last year!
Here are 3 tips for creating your vision board:
Make it Visual.
Create a physical or digital vision board that you can SEE daily for inspiration.
Create a Plan.
A plan helps you bridge the gap between goals and results.
Track your Plan.
Track your progress and be open to pivots. There are many ways to get from A to Z.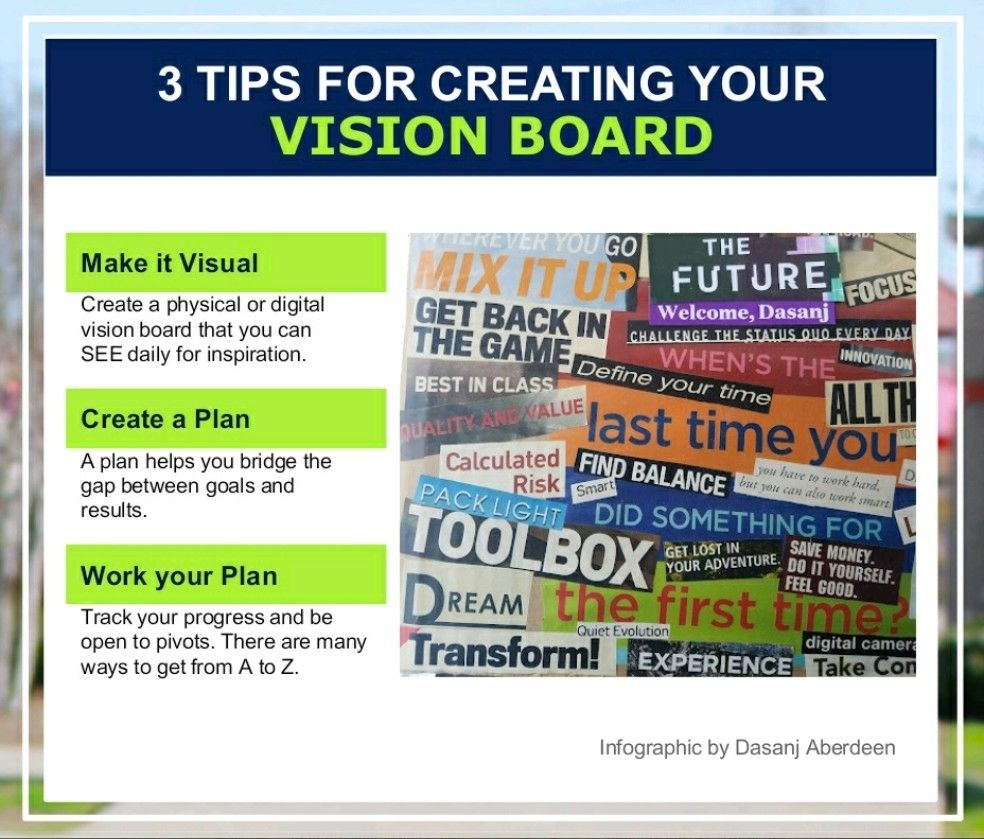 *************************************************************
What do you have on your vision board? Or if you have yet to create one, what will you include? I'd love to hear below!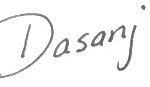 Dasanj Aberdeen is an entrepreneurial spirit who embodies the combination of left-brain logic and right-brain creativity. She is a consultant and proponent of multidisciplinary education, approaches and pursuits. She writes about their benefits in modern times and integrating multiple interests into a sustainable and fulfilling lifestyle. She's a graduate of The Wharton School of the University of Pennsylvania and Temple University with a concentration in Technology & Innovation Management, jointly delivered by the Fox School of Business and College of Engineering.