The Consumer Electronics Show (CES) wrapped up last week, showcasing where innovation and technology trends are heading in 2022 and beyond.
Here are 4 emerging technology trends I'll be keeping a close eye on this year:
Artificial Intelligence (AI)
AI solutions present opportunities to solve real problems as they learn, analyze, recommend and interact with natural language.
The Internet of Things (IoT)
Home automation & security popularized IoT. There are more opportunities for data and insights as more devices become connected.
Augmented Reality
Beyond gaming, the metaverse creates opportunities for interactive and on-demand commerce experiences.
Non-Fungible Token (NFT)
NFTs create new opportunities for artists with digital assets like audio, photos and videos.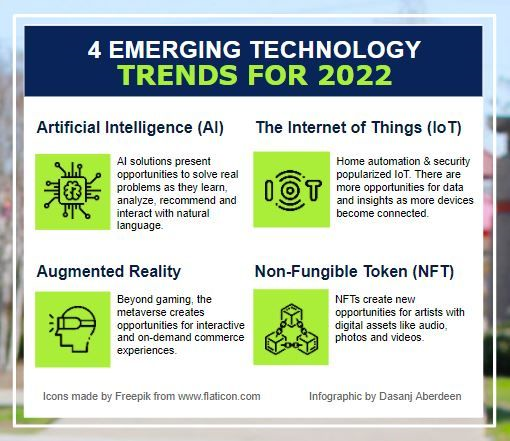 *************************************************************
Which ones will you be watching? Let me know in the comments below!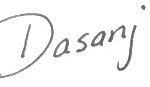 Dasanj Aberdeen is an entrepreneurial spirit who embodies the combination of left-brain logic and right-brain creativity. She is a consultant and proponent of multidisciplinary education, approaches and pursuits. She writes about their benefits in modern times and integrating multiple interests into a sustainable and fulfilling lifestyle. She's a graduate of The Wharton School of the University of Pennsylvania and Temple University with a concentration in Technology & Innovation Management, jointly delivered by the Fox School of Business and College of Engineering.