People want advice and support from a mentor.
76% of people think mentors are important according to Forbes.
But there's a problem…
Only 37% of professionals have a mentor.
Most are missing out on these mentorship opportunities:
✅️ Someone trusted and experienced to bounce ideas off
✅️ Someone to discuss challenges with
✅️ Access to someone experienced in a new field
✅️ Someone who has been in the same or similar roles
✅️ Someone to problem solve and brainstorm with
✅️ Access to expertise one doesn't currently have
**********************************
How can this gap be bridged? Let me know below.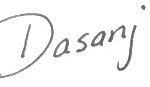 Dasanj Aberdeen is an entrepreneurial spirit who embodies the combination of left-brain logic and right-brain creativity. She is a consultant and proponent of multidisciplinary education, approaches and pursuits. She writes about their benefits in modern times and integrating multiple interests into a sustainable and fulfilling lifestyle. She's a graduate of The Wharton School of the University of Pennsylvania and Temple University with a concentration in Technology & Innovation Management, jointly delivered by the Fox School of Business and College of Engineering.