Thinking about how to future-proof your product management skills?
You've probably seen the traditional Venn diagram of customer, technology and business.
But the evolution of product management supports a broader, more cross-domain view per Gartner.
As product management roles become more focused on outcomes and strategic planning, there will be a greater emphasis on bringing the "voice of the customer" and an "outside-in" perspective to the business with customer data analytics and insights.
Here are some of the top skills for product managers:
➡️ Storytelling
➡️ Empathy
➡️ Whole-product experience
➡️ Strategic alignment
➡️ Data insights
➡️ Discovery and validation
➡️ Customer value projection
➡️ Outcome ownership
*************************************************************
What other skills do you think are important for product managers? Let me know below.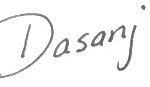 Dasanj Aberdeen is an entrepreneurial spirit who embodies the combination of left-brain logic and right-brain creativity. She is a consultant and proponent of multidisciplinary education, approaches and pursuits. She writes about their benefits in modern times and integrating multiple interests into a sustainable and fulfilling lifestyle. She's a graduate of The Wharton School of the University of Pennsylvania and Temple University with a concentration in Technology & Innovation Management, jointly delivered by the Fox School of Business and College of Engineering.