Modern problems are complex and require businesses to transform.
This means integrating technology across the organization, changing processes and ways of working, and delivering value to customers differently.
What are some ways to keep pace with the change?
💡Agile – Agile methodologies follow an iterative approach, allowing components to be designed, developed and tested throughout the process. Value is delivered to customers continuously. This helps organizations respond quickly to the changing market conditions and increase customer satisfaction.
💡Product Management – Product professionals are change agents to help organizations navigate new priorities and make product decisions that will best serve the customer – now and in the future. Product Management drives business outcomes like retention, growth, and innovation.
💡Cross-functional collaboration – Transformation initiatives require buy-in from across the organization and collaboration is needed to connect the work and priorities of the business to teams like engineering, marketing, sales, and operations. Siloed teams are no longer the answer.
*************************************************************
What other practices do you use to drive transformation?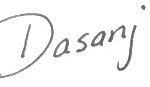 Dasanj Aberdeen is an entrepreneurial spirit who embodies the combination of left-brain logic and right-brain creativity. She is a consultant and proponent of multidisciplinary education, approaches and pursuits. She writes about their benefits in modern times and integrating multiple interests into a sustainable and fulfilling lifestyle. She's a graduate of The Wharton School of the University of Pennsylvania and Temple University with a concentration in Technology & Innovation Management, jointly delivered by the Fox School of Business and College of Engineering.