Digital transformation integrates technology across the organization, creating cultural shifts by changing ways of working, processes and how value is delivered to customers.
Although digital transformation was gaining momentum before, the pandemic created a sense of urgency.
As customers quickly move to online channels, organizations and industries are forced to adapt and accelerate their digital transformation initiatives.
The options are clear – transform or expire.
Here are 4 key components of digital transformations:
➡️ Leverage technology to modernize.
Leverage new, or modify existing, technology to promote sustainability and scalability, aligned to long-term business goals.
➡️ Enhance customer experience.
Improve customer experience and quickly address the ever-changing needs and preferences in the market.
➡️ Transform ways of working.
Introduce a cultural shift with new ways of working and behavioral changes across the organization.
➡️ Create a new business model.
Create new business models, opportunities to create value and accelerate delivery to market.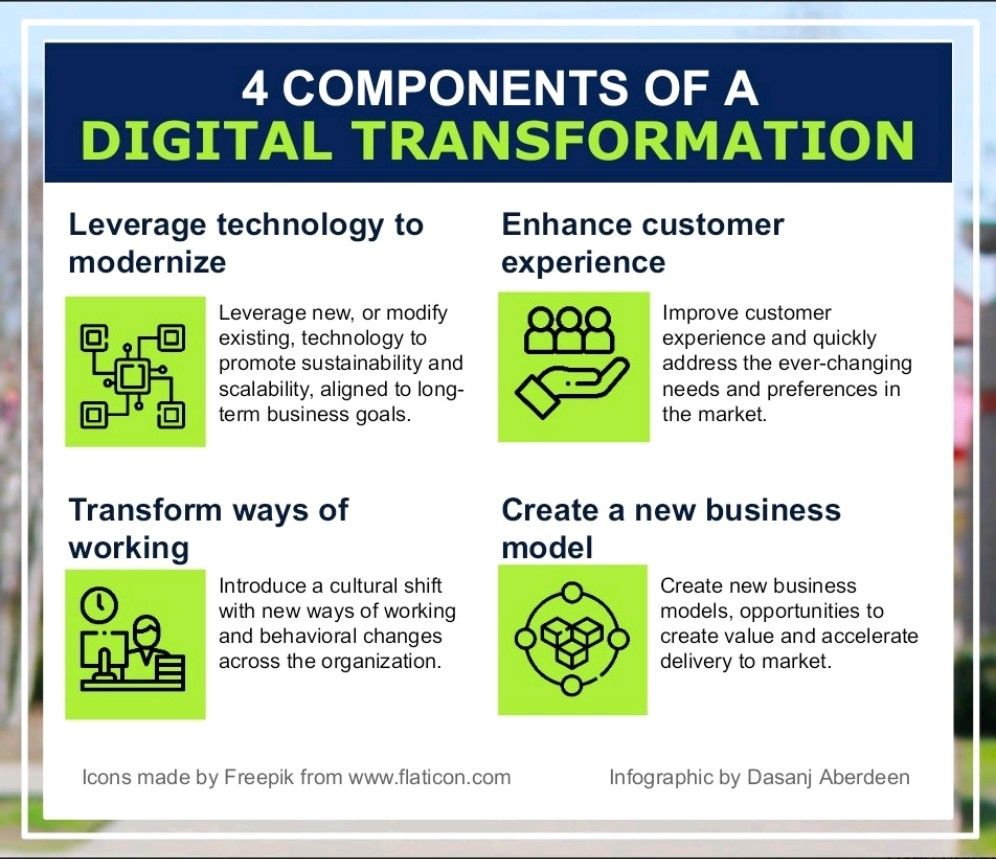 *************************************************************
What are other key aspects of digital transformations?  I would love to hear below!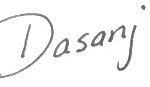 Dasanj Aberdeen is an entrepreneurial spirit who embodies the combination of left-brain logic and right-brain creativity. She is a consultant and proponent of multidisciplinary education, approaches and pursuits. She writes about their benefits in modern times and integrating multiple interests into a sustainable and fulfilling lifestyle. She's a graduate of The Wharton School of the University of Pennsylvania and Temple University with a concentration in Technology & Innovation Management, jointly delivered by the Fox School of Business and College of Engineering.