Customers "hire" a product to get a job done.
The job may be to accomplish tasks, achieve goals, resolve problems, or improve their lives.
The job is the progress a customer seeks in a particular situation.
Popularized by Clayton Christensen, the jobs-to-be-done (JTBD) framework assumes:
➡️ A job-to-be-done is stable over time
➡️ A job-to-be-done is solution agnostic
➡️ Customers prefer one platform to get the job done
Why is JTBD important?
➡️ Focuses on a customer's needs based on situations instead of personas
➡️ Focuses on the customer instead of the product to create compelling experiences
Here are some questions product teams should ask:
➡️ Does the product get the entire job done?
➡️ Are parts of the job left undone?
➡️ Are customers using another product to get the rest of the job done?
➡️ How can we address the JTBD on one platform?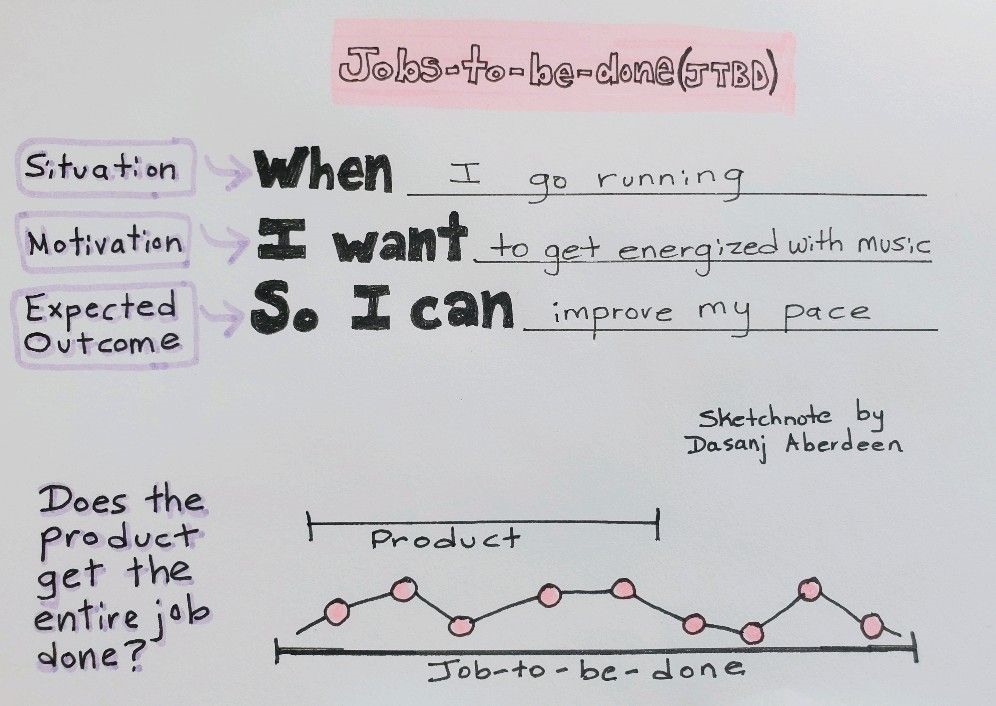 Do you use the JTBD framework? How has it helped your process? Let me know below.