Product management involves cross-functional collaboration.
Working with developers, QA, customers, marketing, sales, stakeholders etc.
How do you get your message across when they have limited time?
Use the tried and true product approach:
Start with the needs of the customer.
Ask: How does my target audience learn?
Consider these learning styles as you tailor your message:
➡️ Visual (Spatial) – Preference for seeing and observing spatially
Tools: Journey map, roadmap, wireframe, pictures, colors, charts
➡️ Aural (Auditory) – Preference for sound and hearing information
Tools: Focus group, read-alouds, verbal instructions, discussions
➡️ Verbal (Linguistic) – Preference for reading, writing or speaking
Tools: Web copy, FAQ, support article, bullet points, note-taking
➡️ Physical (Kinesthetic) – Preference to experience, be hands-on and a doer
Tools: Prototype, UAT, activity
➡️ Logical (Mathematical) – Preference for logic, reasoning and systems
Tools: KPIs, quantitative research, usage data, revenue data
💡 When in doubt, remember 65% of people are visual learners.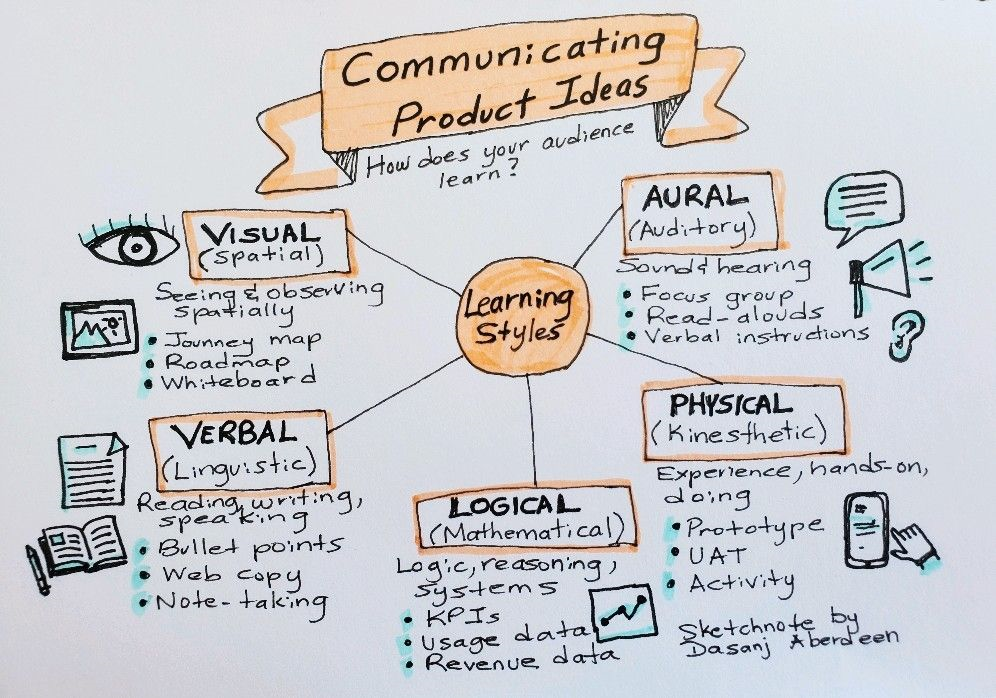 Does this include you? What's your learning style? Let me know in the comments.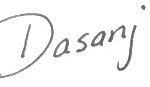 Dasanj Aberdeen is an entrepreneurial spirit who embodies the combination of left-brain logic and right-brain creativity. She is a consultant and proponent of multidisciplinary education, approaches and pursuits. She writes about their benefits in modern times and integrating multiple interests into a sustainable and fulfilling lifestyle. She's a graduate of The Wharton School of the University of Pennsylvania and Temple University with a concentration in Technology & Innovation Management, jointly delivered by the Fox School of Business and College of Engineering.