Dear Mentee,
You're doing great where you are!
But you need help with what's next.
How do you prepare for what you haven't experienced? 🤔
This is where a mentor is helpful.
They've been there. Done it. Seen it.
And if not, they probably have suggestions.
You'll see the value of having a mentor here.
Here are a few things to get your mentor's input on:
✅️ Feedback on your goals
✅️ Feedback on your plan to achieve your goals
✅️ How to track progress with your goals
✅️ How to prepare for a new project
✅️ Feedback on your continuous learning plan
✅️ How to broker a new connection
✅️ Examples, templates & other resources
Your mentor has many tools in their toolbox.
And these tools will give you a jump start!
*************************************************************
What else would you seek your mentor's help with? I'd love to hear below.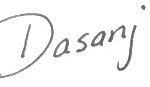 Dasanj Aberdeen is an entrepreneurial spirit who embodies the combination of left-brain logic and right-brain creativity. She is a consultant and proponent of multidisciplinary education, approaches and pursuits. She writes about their benefits in modern times and integrating multiple interests into a sustainable and fulfilling lifestyle. She's a graduate of The Wharton School of the University of Pennsylvania and Temple University with a concentration in Technology & Innovation Management, jointly delivered by the Fox School of Business and College of Engineering.