This Black History Month, I'm sharing stories of black inventors and their contributions to our lives with products we've come to know and love. Follow to learn about other black inventors and their products throughout the month!
These days, we use our smartphone to open doors remotely, see when a package arrives or see who rang the doorbell while working upstairs.
I've spent a lot of time understanding home security products but I never knew an African-American woman named Marie Van Brittan Brown made this technology possible with her invention.
The Inventor: Mary Van Brittan Brown
An African American nurse, Mary Van Brittan Brown, devised an early security unit for her own home which paved the way for today's security systems.
The Product: Home Security System
U.S. Patent No. 3,482,037: Home Security System Utilizing Television Surveillance issued to Brown and her husband in 1969
The Pain Point
Brown worked late hours as a nurse and wanted to feel safe when home alone in Queens, New York while her husband was away or working.
The Solution
Brown created a product to put her mind at ease. She invented a system that used a camera to see who was at the front door without opening it, displaying the camera's view on a monitor.
Other features of the system included a two-way microphone and intercom system to speak to anyone at the door, a button to unlock the door, and a button that would contact the police or security.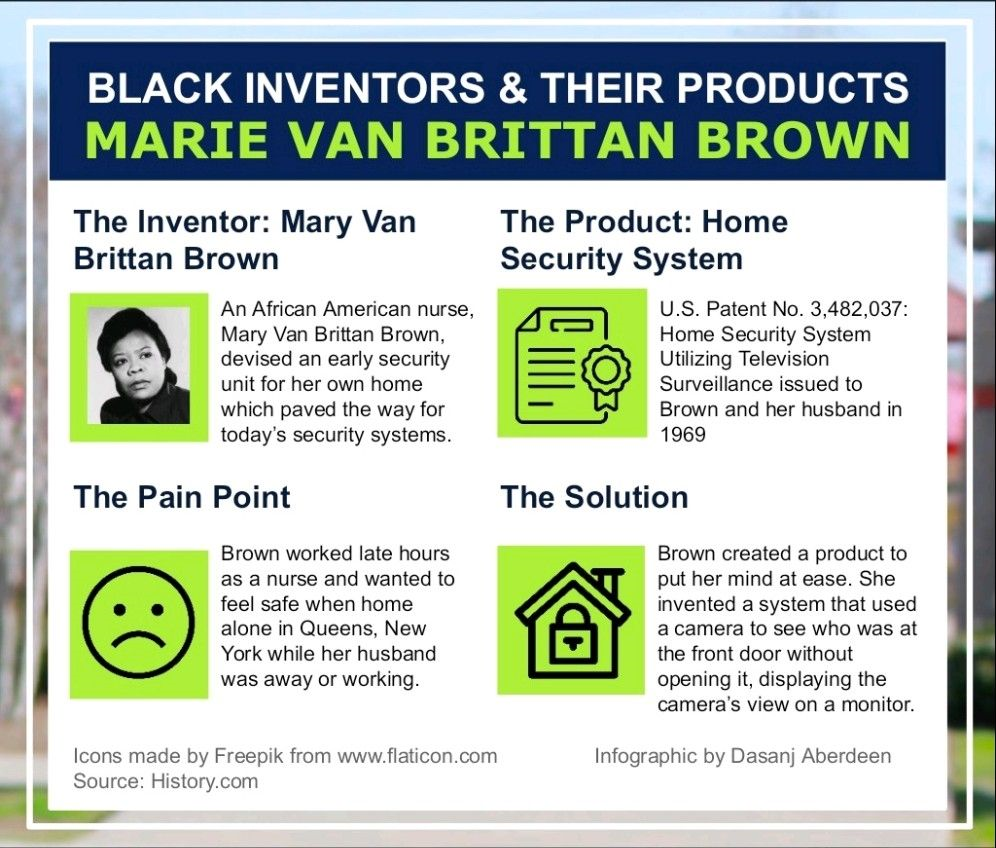 *************************************************************
Do you own a home security system? Did you know that Mary Van Brittan Brown invented it? Let me know below!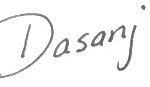 Dasanj Aberdeen is an entrepreneurial spirit who embodies the combination of left-brain logic and right-brain creativity. She is a consultant and proponent of multidisciplinary education, approaches and pursuits. She writes about their benefits in modern times and integrating multiple interests into a sustainable and fulfilling lifestyle. She's a graduate of The Wharton School of the University of Pennsylvania and Temple University with a concentration in Technology & Innovation Management, jointly delivered by the Fox School of Business and College of Engineering.