My mentors paved the way for me.
They saw something in me and made an investment.
They didn't have to do this.
They chose to.
I'm grateful because of the huge impact on my life.
But I can't pay them back.
Instead, I try to pay it forward with my own mentees.
Here are tactical things mentors did for me that I try to do for others:
✅️ Made time to listen and provide feedback.
✅️ Helped create a plan to tackle goals.
✅️ Shared resources so I didn't start from scratch.
✅️ Explained the "why," gave me options for "how," and challenged me to decide what's best.
✅️ Made connections so I could build my own network.
✅️ Taught me things they stumbled to learn themselves.
✅️ Provided inspiration and encouragement.
✅️ Shared my contributions when I wasn't in the room.
✅️ Celebrated my wins and coached me after failures.
*************************************************************
What has your mentor done for you? Let me know below!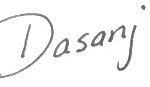 Dasanj Aberdeen is an entrepreneurial spirit who embodies the combination of left-brain logic and right-brain creativity. She is a consultant and proponent of multidisciplinary education, approaches and pursuits. She writes about their benefits in modern times and integrating multiple interests into a sustainable and fulfilling lifestyle. She's a graduate of The Wharton School of the University of Pennsylvania and Temple University with a concentration in Technology & Innovation Management, jointly delivered by the Fox School of Business and College of Engineering.