I'm really resourceful and always find interesting pieces of information which become useful and relevant later. I can't help it. As a multipotentialite (polymath, scanner, renaissance soul), I find topics that interest me all the time and quickly delve into them to learn more.
How do you know this stuff?! Where do you find these things?!
A good friend brought this to my attention some time ago.  On multiple occasions, we were mid-conversation when the topic triggered my memory of an article, video, a story or some fact I came across.  I usually have it saved or I can remember enough about it to dig it up quickly and share.  In those instances, my findings are useful to drive a point home, provide an example or reveal another perspective.
I like seeing how the nuggets I discover daily connect to each other and other things to tell a full story.  But I only actually share a few of these with others. Most days, I'm making sense of them in my head but I'm hoping to change this by sharing here!  Whether you're is a friend, family member, or reader I haven't met yet, I'm hoping these musings will add something interesting to your day!
Patagonia
I was watching an episode of HGTV's Island Hunters, A Voyage Through the Fjords of Chilean Patagonia, with Seattle native Duane fulfilling his dream of living in the mountainous fjords of Chilean Patagonia. The last time I remember Patagonia coming up in conversation was when a friend expressed interest in backpacking there.
This led me to research Patagonia again. As described here, it is "a sparsely populated region located at the southern end of South America, shared by Argentina and Chile. The region comprises the southern section of the Andes mountains as well as the deserts, pampas and grasslands east of this southern portion of the Andes. Patagonia has two coasts: western facing the Pacific Ocean and eastern facing the Atlantic Ocean."
The region was originally known as a remote backpacking destination but tourism became an important part of Patagonia's economy in the second half of the 20th century. I'm intrigued by it because it is one of the last remaining unspoiled natural areas in the world for any true adventurer.  If you love nature and truly being alone in it, you may need to add Patagonia to your bucket list!
See why it is an outdoor lover's paradise:
https://www.instagram.com/p/BZCmjCNFlEE/?tagged=patagonia
https://www.instagram.com/p/BQQfyyphK8Y/?taken-by=parquepatagonia
Banff
Banff National Park is Canada's oldest national park, established in 1885 in the Rocky Mountains. The park encompasses 2,564 sq mi. of mountainous terrain, with glaciers and ice fields, dense coniferous forest, and alpine landscapes. It has a subarctic climate with three ecoregions, including montane, subalpine, and alpine.
A friend recently mentioned he had been telling everyone about Banff recently.  He had conveniently forgotten that I introduced him to it a few months ago and pulled up the emails. I went back to look up when I first learned about Banff myself. It was in July 2014 when a couple from college shared photos of their wedding in there. I fell in love with the views and the majestic mountains in the background. The area is dotted with glacier-fed lakes that are a beautiful turquoise color.  Just this summer, I considered Banff as an option for the July 4th weekend but the timing was tight.
Here are some photos that capture Banff's beauty:
https://www.instagram.com/p/BW79m0hFBlU/?taken-by=banfftown
https://www.instagram.com/p/BPYWetbBRRr/?taken-by=fairmontbanff
https://www.instagram.com/p/BY6Hl-xDdOi/?taken-by=fairmontcll
*************************************************************
Do you come interesting finds that capture your attention regularly? What do you do with the new information you learn? Do you regularly share it with others? How has this worked for you and your conversations with others? I'd love to hear your perspective!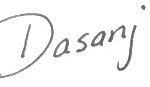 Dasanj Aberdeen is an entrepreneurial spirit who embodies the combination of left-brain logic and right-brain creativity. She is a consultant and proponent of multidisciplinary education, approaches and pursuits. She writes about their benefits in modern times and integrating multiple interests into a sustainable and fulfilling lifestyle. She's a graduate of The Wharton School of the University of Pennsylvania and Temple University with a concentration in Technology & Innovation Management, jointly delivered by the Fox School of Business and College of Engineering.