With my creativity, I can do all things!  – Dasanj Aberdeen
Hi, I'm Dasanj! Welcome!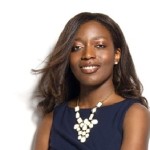 I created this site for those of you who have multiple interests and aspire to design a sustainable and fulfilling life, doing all the things you love!
Before college, I was conflicted with choosing to pursue business or art. I felt the societal pressure to choose "one thing," even if I couldn't imagine life without both business and art.
I gave in to that pressure and concentrated on business, thinking I would get back to art at some point.  But as time went on, actively using my creative muscles was more and more in the past. I avoided addressing this until I couldn't ignore it any longer.
I switched careers to become a consultant and realized there is no guide book for solving clients' unique challenges. So I rolled up my sleeves and used my creativity, multidisciplinary interests and skills to my advantage.  This is when everything changed and my value-add became clear.
I'm so glad I didn't choose "one thing" and followed my intrinsic needs, letting my interests and skills guide my course.
This made me more resilient, adaptable, agile and innovative, as I connect the dots between seemingly unrelated things and work at the intersection of different fields.
Why should this matter to you?
The modern economy is dynamic and fast – it is in a constant state of change.  The greatest challenge for people and companies is to quickly respond to market changes, embrace uncertainty, and do new things to achieve sustainable success.
This impacts everyone, including you. Everyone should be aware of this and know how to navigate it. I want to help with this and share what I learn. While doing so, I hope to accomplish two things:
Inspire people with multiple interests and skills to integrate them into a sustainable and fulfilling lifestyle
Generate awareness about the value of multidisciplinary education and approaches in today's uncertain times
This is why I explore and promote the value of multidisciplinary education, approaches and pursuits in business and life.  I want you to have the same tools and tactics I use so you can better navigate modern times and the future.
How do I put this into practice?
I learned how to best use my diverse interests and skills by taking risks (career pivots), through practice (consulting to Fortune 100 companies) and by applying my multidisciplinary education.
I am still learning and won't claim to know everything. But I do know what I do really well. Here are 3 things:
Superpower #1 – Helping people generate new ideas, embrace creativity and think outside the box.  I studied art, had exhibits for my drawings and paintings and won numerous awards. I use the right side of my brain to help people think up new products and business models and use creative problem-solving.
Superpower #2 – Helping people take action on their ideas and innovate.  I've successfully led and directed complex projects from beginning to end for Fortune 100 companies as a Project Management Professional (PMP)®. I collaborate with multidisciplinary teams to make ideas happen.
Superpower #3 – Helping people communicate their vision, generate support around their ideas and gain influence. I've created compelling content for my blogs and other outlets, built online communities and designed strategic communication for Fortune 100 executives.  I create content that inspires people to take action and engage.
Official Biography
Dasanj Aberdeen is a consultant and proponent of multidisciplinary education, approaches and pursuits.
She uses her multidisciplinary, real-world experience and theory to solve strategic and tactical challenges. She helps clients bring ideas to market and improve customers' lives with compelling products and services. She coaches the process, inspires cross-functional teams to take action and functions as a sounding board. She directs and leads projects with outcomes that improve customer experience as a Project Management Professional (PMP)®.
Dasanj writes about the benefits of multidisciplinary education and approaches in modern times and integrating multiple interests into a sustainable and fulfilling lifestyle.
Her life-long goal is to lead at the intersection of multiple disciplines to generate innovative ideas and solutions that improve lives.
Dasanj is a graduate of The Wharton School of the University of Pennsylvania and Temple University with a concentration in Technology & Innovation Management, jointly delivered by the Fox School of Business and College of Engineering.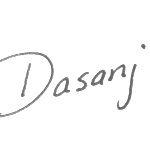 More About Me In Pictures
I was born and grew up in Grenada. Look at all this beauty!
I love art and Van Gogh is one of my favorite artists:
I enjoy drawing and painting. Here is a piece I created for my home (I also love animal print):
I enjoy interior design and I'm always thinking of ways to enhance my home decor:
I like photography as another form of creative expression. Here I am with my faithful Canon camera which travels with me just about anywhere I can take it:
I speak French and j'adore Paris!
I love traveling in general:
Another travel photo from an amazing trip I had to Banff! Read about it here.
I love nature.  Visiting Yosemite was amazing. It was an overwhelming reminder about how majestic nature is:
It is hard to not appreciate nature when it gives you unfiltered goodness like this:
I enjoy unplanned experiences and adventures:
I love a good quote and anything that brings inspiration and motivation. I captured this one at my grade school in Grenada!
When life gives me my own lessons, I try to capture and pass them along. Hopefully it is beneficial to others!
As someone with multiple interests and who appreciates multidisciplinary approaches, it was a beautiful day when I found a program that allowed me to pursue my interests in Business + Creativity + Innovation + Technology + Entrepreneurship!
Follow DasanjAberdeen